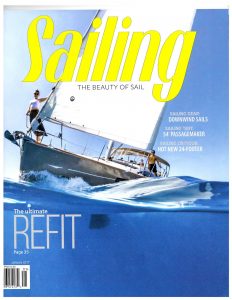 Trogear Bowsprits are featured in Sailing Magazine 's article on Downwind Sails in the January 2017 edition.
Nice write up in the gear section titled "Off-wind made easy" describing how updated sail design and new gear  makes flying a chute doable for every sailor.  There is a section on Sails, Sprits, Furlers, and Snuffers and Socks.
We are pleased to be featured along side great brands like Forte and Selden.
Read the article (pdf)